Listed below are a number of various events and functions that Don "K" Whitefish has been involved in over the past and recent years:


Community Functions/Programs
North Valley Food Bank
NW MT Humane Society
The Annual Stumptown Smoke-Off BBQ
Whitefish Easter Egg Hunt
Oktoberfest Annual Sponsor
FVCC Taste of the Valley
Whitefish 4th of July Celebration concert/street dance/fireworks
A.L.E.R.T Helicopter Banquet Auction
MT Woman Expo
Chocolate Affaire dance at the CocoaBanana featuring the CocoaNuts
Flathead Valley Veteran's Food Pantry                                         
Flathead County Animal Shelter                                                  
Biz to Biz Women's Expo                                                               
ASPCA of NW Montana                                                                   
Spirit of Whitefish Event dinner and Auction
The Penguin Plunge at Whitefish Winter Carnival
Relay for Life
Swing for  A Sister
Flathead County Fair and PRCA Rodeo
Flathead Valley Community College Foundation
Flathead Valley Quilt Show sponsorship
MoPar Club award sponsor
Bigfork Food Pantry
The Whitefish Rotary Charitable Fund
Bucking Horse Futurity
Casting for Recovery
FVCC Festival of Flavors
Fixed Operations Donation: With extra money from scrap metal and donations from our own employees, we were happy to donate money to 7 needy families.

Youth Programs
Don "K" Scholarship (Whitefish / Columbia Falls / Kalispell / Bigfork / Eureka Graduates)
Annual Toys For Tots Donations
Glacier Challenge Benefiting Youth Homes
North Valley Music School
Teamed up with the Lions Club for the Farm to School Project for Whitefish Central School
Coats for Kids, Inc.
Glacier High school Youth Sports
Flathead High school Youth Sports program
Homeschool association Sports
Kalispell Little Guy Football
Flathead Braves Sports
Glacier Wolfpack Sports


Sports
Flathead Valley Youth Hockey Association
Proud Sponsor for the Local Special Winter Olympics
The Wave Gold Tournament benefiting Youth Swim Club
Fish Trails Bike Race
30th Annual Soccer Games Sponsor
Winter Carnival Skijoring Event
Whitefish Ladies Golf Association benefiting Providence Home
2011 Pond Skim Event on Whitefish Mountain
Telemark Championships
Senior Soccer Tournament
Whitefish PTA golf tournament
Glacier Twins semi-pro baseball
 Montana Governor's Cup sponsor
Wildcat Athletic Endowment Association
Great Northern Bike Race
Montana Raceway Park
Brash Rodeo Series
Dragon Boat Races


Music /Theatre
The Raymond Charles Jazz Event
The Marco De Carvahlo Jazz Event
Glacier Jazz Stampede
Bill Mays and Marvin Stamm Jazz Event
Thomas Marriot Quartet Event
Erich Avinger - Jay Thomas Quartet
Tony Foster Quartet featuring Terell Stafford
Marco de Carvalho Quartet
Glacier Symphony / Chorale Season sponsor of Jeni Fleming Concert
Alpine Theater Production of "HAIR"
Raymond Charles Caribbean Authentics
Bet Harim "It's a Wonderful Life"
Whitefish Rotary Magic of Christmas
Valley Voices Christmas Concert
Stumptown Players
Crown of the Continent Guitar Foundation
Michael LeGrand Concert
Glacier Symphony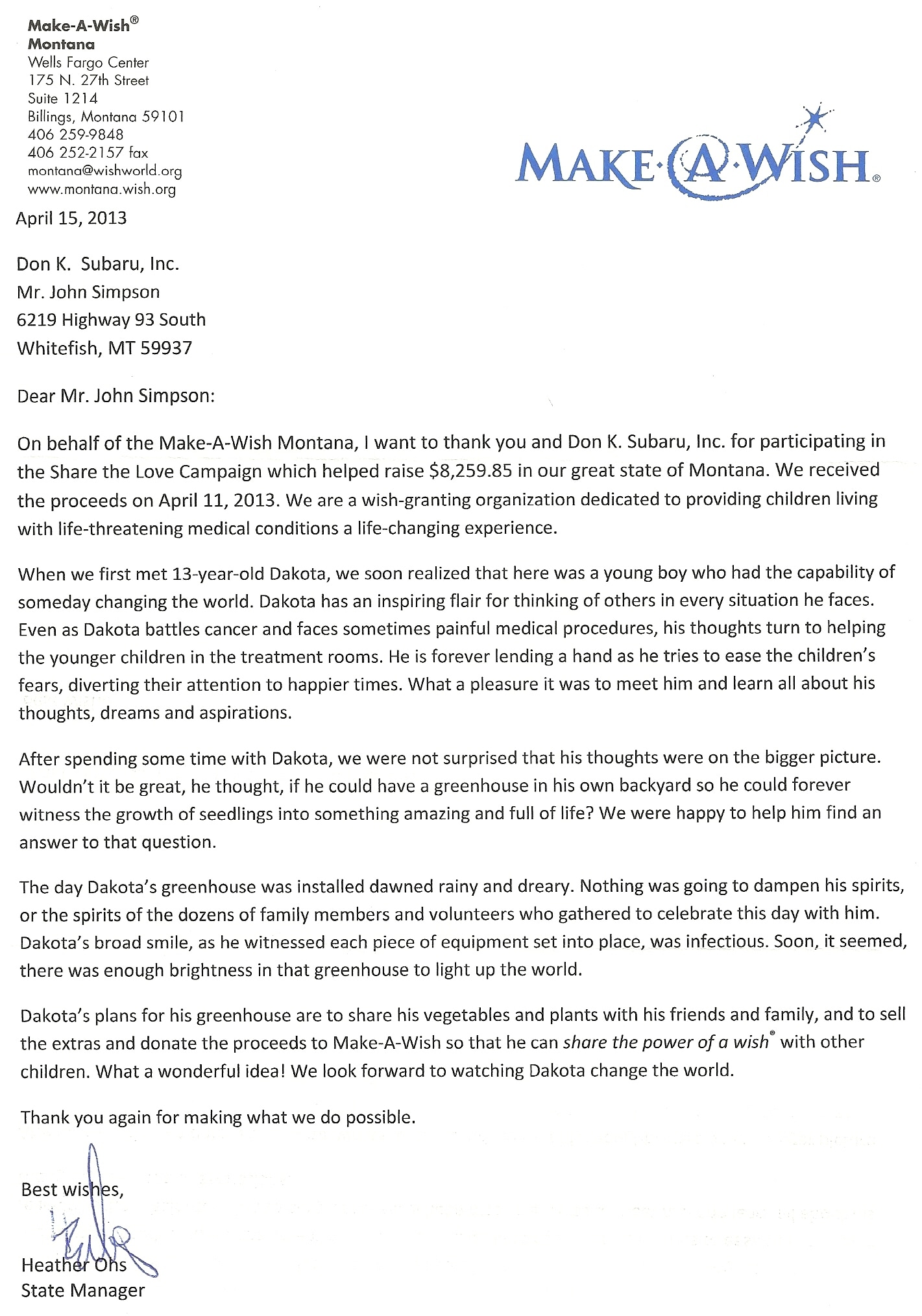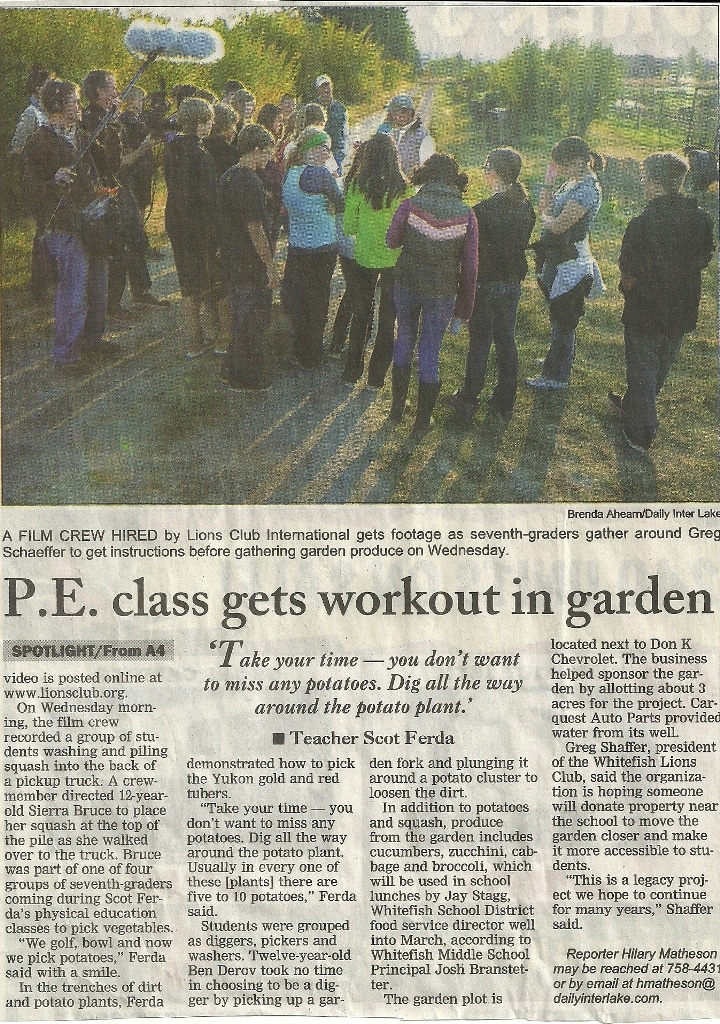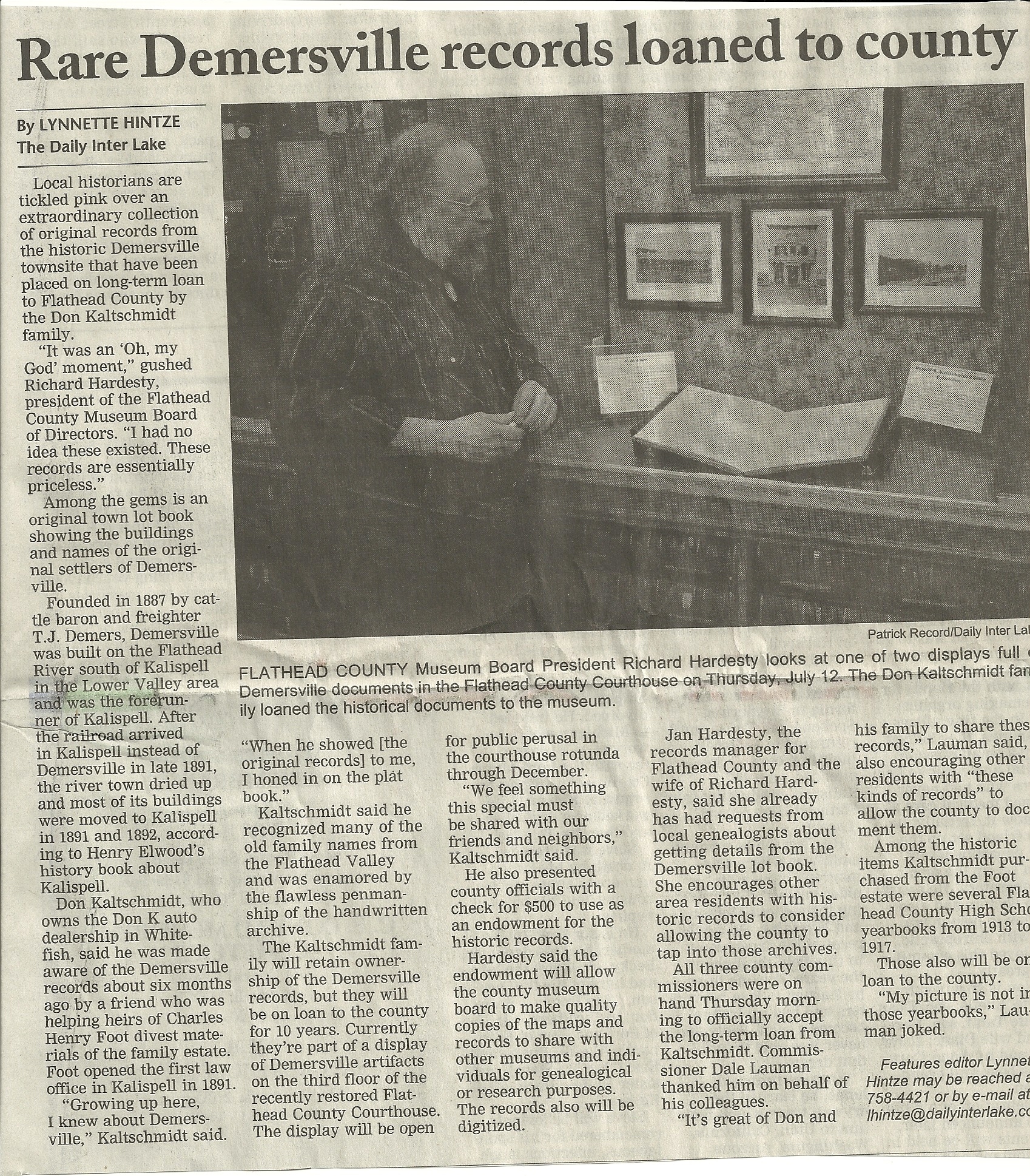 If you're interested in local history, make sure to check out these records.



Don "K" Subaru is teaming up with the Highway Patrol in hopes to help make our roads safer for everyone in the Flathead Valley. Check out the video for more information.