The 2022 Subaru Love Promise Customer and Community Commitment Award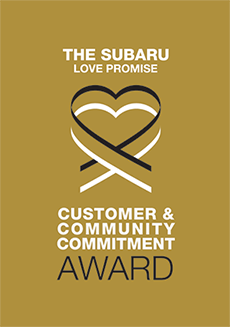 We've been nationally recognized for our dedication to our customers, our community, and the Subaru Love Promise.
We're honored to receive the 2022 Subaru Love Promise Customer and Community Commitment Award. This award nationally recognizes elite Subaru retailers who provide an exceptional customer experience at every interaction with Subaru. These retailers have also demonstrated an outstanding commitment to supporting passions and causes in their local communities in important areas such as the environment, community, health, education, and pets.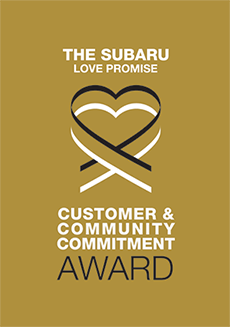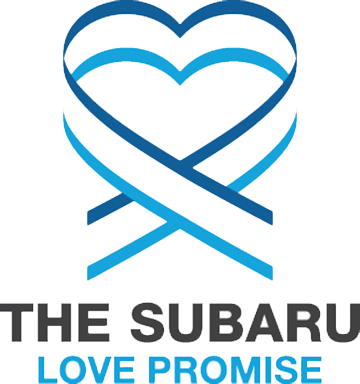 What is the Subaru Love Promise?
Subaru and our retailers believe in making the world a better place and the Subaru Love Promise is our vision of respecting all people. This is our commitment to show love and respect to our customers and to work to make a positive impact in the world.
How is Don K Subaru dedicated locally to the Love Promise?
The Don "K" Love Promise is all about community and how we can contribute to the social needs and cultural well being of the Flathead Valley. There are many community partners and organizations that we support and we are proud to be involved in the community where we all live and work.
Flathead Valley Animal Shelter, Flathead Spay and Neuter Clinics, Flathead Humane Society
Glacier National Park Conservancy, Montana Land Reliance, Eureka, Tobacco County Community Park
Area Schools scholarships, Steinway Fund, Montana Athletic Association, Regional Title 1 schools, BackPack Assistance Program
Whitefish Winter Carnival, Glacier Challenge benefitting MT Youth Homes, Flathead regional Food Banks, Alpine Theater Project - Scholarship Program
Sunshine Mental Health Services, Pediatric Health Services, Kalispell Regional Medi
Love Promise Stories from Don K Subaru
Subaru and Don K Subaru believe in making a positive impact on the communities in which we live and work. We uphold that belief through our Love Promise Community Commitment. Every month, we select inspiring stories from customers and partners from around our area who strive to support our collective commitment and feature them here
Don "K" Subaru donates to local animal shelter - Cliff B
Pets are a large part of many people's lives. They provide companionship and help provide support for those who are suffering; whether physically, emotionally, or mentally. Members within the Don "K" organization have personally seen the benefits of service animals first hand within their own homes. The additional stress and uncertainty from the recent Covid-19 pandemic has created even more need for these loveable companions. Unfortunately, in many instances, these valuable friends find their way onto the streets and eventually into a local shelter. Don "K" has partnered with local shelters in the past, providing services such as spaying and neutering, to prevent further overpopulation; as well as clinics to provide education for those who currently own, or are considering adding a new member to the family. Don "K" was proud to continue this effort by donating four thousand dollars to the Flathead County Animal Shelter. The shelter was able to find fur-ever homes for over 40 dogs and cats during the campaign period as well as provide some much needed equipment upgrades. Cliff Bennett, director of the Flathead County Animal Shelter said, "We are so grateful to Don "K" and Subaru for this donation that will make it possible to provide much needed diagnostic and supportive medical care for the pets that come into the shelter. Funds will go to purchase a newer radiograph machine that will help make it possible to return the lost and rehome the abandoned or surrendered. It is through such involved and caring partners as Don "K" and Subaru that is is possible to continue our heartfelt work." This is just one of the many examples of how Don "K" and the team at Subaru of Whitefish are giving back to our community.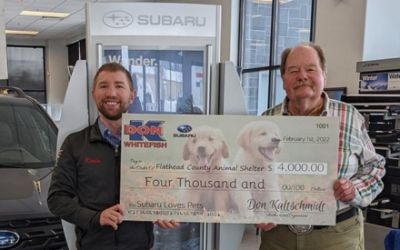 ---
Russell Elementary - Bill S
For Subaru Loves Learning the pick school was Russell Elementary in Kalispell, Montana. Russell Elementary is a K-6 title 9 school. The face of education has changed dramatically in the 21st century and especially during the global pandemic--remote learning, budget cuts, school shootings, bullying, student suicides and the list goes on and on. Community involvement from businesses like Don K Subaru have provided a real shot in the arm especially when teachers are buying a large percentage of their classes room supplies with their own money. So a $2500 donation from Subaru will really go a long way in helping teachers provide the necessary supplies for their students! If there were more companies like Subaru supporting the education of our children the problems that we face would be greatly minimized. Thanks to Don K Subaru and Subaru of America for supporting Russell Elementary!
---
Montana Land Reliance - Mark S
We at the Montana Land Reliance want to give a most grateful shout out the Don K Subaru for their recent generous donation of $3,300 to us as part of the Subaru Loves the Earth program this year. Our organization focuses on securing farmland and other valuable tracts of the Montana heartland from future development. We do this to protect these vital resources from unthinking development and to ensure that our beautiful Montana is not lost to future generations. The Subaru Loves the Earth program donation will be used to protect the Earth here in Montana. It is just such dedicated and locally involved business leaders like Don K Subaru that will make our goals into a reality for the future citizens of Montana. Mark Schultz Area Manager, Montana Land Reliance
---
Subaru Loves Pets Helps in Montana - Cliff B
Honored as the Shelter Partner for the October 2021 Subaru Loves Pets program, the Flathead County Animal Shelter would like to express its sincere appreciation to Don K Subaru for its love of pets and commitment to community support. As the Animal Shelter busily adopted homeless cats & dogs during October (20 cats and 20 dogs!), Don K Subaru committed a $100 donation for each pet adoption up to $3,100. This Subaru Love Promise provided a second chance at a healthy life for an 8-year-old Alaskan Malamute named Kona. Kona was surrendered by her owner and had a large mass hanging from her chest. Fortunately, the commitment from Don K Subaru allowed Kona to have surgery where her veterinarian discovered that her mass was malignant, but in a very early stage. After a short period of rest & recuperation, Kona was adopted and now lives in a loving household very familiar with Malamutes. Thank you to Don K Subaru for ensuring that love is felt not just by our adopters, but by all. Kona and all the home seeking pets at the Flathead County Animal Shelter are "fur-ever" grateful for your support!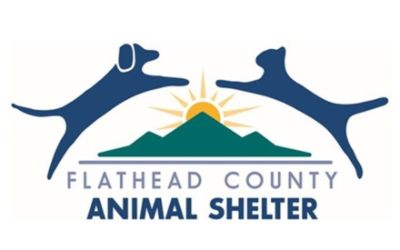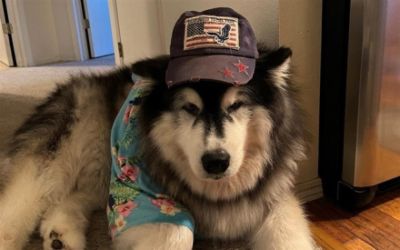 ---
Damaged Crosstrek Drives Better Than Toyota Rav 4 - Constance S
Damaged Crosstrek Drives Better Than Toyota Rav 4. By Constance See. Dirk Erekson bought his first Subaru Crosstrek in 2013 because he liked the look and the size. It was only the second Crosstrek to come into the Don K Dealership. He drove that car for five years. It was paid off and only had 52,000 miles on it, but the redesign in 2018 with EyeSight and other safety equipment, was the impetus to update to a newer model. "When I moved up 5 model years, my six month insurance premium only went up $12 due to all the added safety features," Erekson said. He drove his 2018 Crosstrek for 14 months. On December 30, 2019, the odometer only had a little over 10,000 miles when he got "T-boned" by a Jeep. "The guy hit me on the passenger side going about 35 MPH as I was crossing the highway," Erekson said. "My Crosstrek was extensively damaged, however, I was able to drive my car away from the accident. They put his Jeep on a flatbed and trailered it away. I drove that damaged car for three weeks even though the whole passenger side was pushed in. He'd hit me on the front end as well. I came out without a scratch. "The other driver's insurance company gave Erekson a 2018 Toyota Rav 4 as a loaner car. "That Crosstrek was totaled according to the Don K Body Shop, but it drove a lot better in the snow than the Rav 4 even with a bent frame," he said. Erekson came out well with the insurance settlement and now drives a 2019 Crosstrek, and he loves it.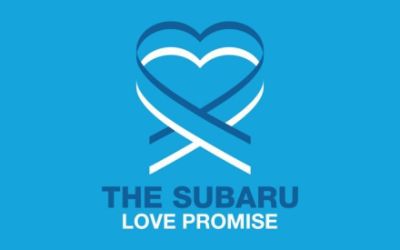 ---
A Kamikaze Moose takes on an Ascent - Constance S
Kamikaze Moose Takes on an Ascent By Constance See. Nature Photographer Kevin Sink was driving along an isolated road on Glacier National Park's western edge scouting for good images when an unusual accident changed his life forever. "I'd been in the area for weeks and just before impact, I was thinking, I'd hardly seen any wildlife on this trip," Sink said. "Perhaps it was a premonition." As the sun was starting to set, a huge cow moose's head popped out of the adjacent willows. A moose can travel up to 35 MPH. This female was coming right for the front of Sink's 3-day-old new Ascent. "I remember freaking out," he said. "I knew I had to start braking, but I didn't have a chance. Time slowed down. Everything went white as I felt the impact of the airbags and the impact of the moose slamming onto the car. I was in suspended animation." Kevin said he 'submarined' it. The front of the car went under the moose's belly. A moose can stand six-feet-tall and weigh over 1,000 pounds. The windshield caved in right in front of him, as the animal slid down the driver's side of the car, leaving behind a moose face print on the side of the car and plenty of hair. In shock, but fully conscious, the next thing Kevin remembered was a female voice asking if he needed an ambulance. The Subaru Starlink system reacted quickly to airbag deployment. The hood of the car buckled from the strike like an accordion, but the Kevin was fine, no bruises, no pain, just shock. "I didn't want to leave the car too fast in case the moose was still alive and would start kicking me," he said. A few minutes later, he got out to assess the situation. The animal was lying prone in the ravine. Shivering from cold (20 degrees) and trauma Kevin was standing in the middle of the road, when another car pulled up. Returning from a hunting trip, dressed in camouflage, the husband, wife and 8-year-old welcomed Kevin into their car to warm up and stayed with him until help arrived. He started to relax in the backseat with the family's pup on his lap while the father checked on the moose, to make sure the animal was not still alive and suffering, but the impact killed it instantly. Hours later, when the park ranger arrived, the first thing Kevin said was how bad he felt about killing the magnificent animal. The ranger said he didn't remember ever investigating a high speed impact with a moose that was not a fatality for the driver. If it was any other car, the result could have been deadly. "It was a life-changing event," Kevin said. "I didn't have a scratch on me after the accident, but I drive totally different now, particularly at dusk when deer, moose and other wildlife are moving around. You don't take anything for granted, especially all wildlife. It's their property, not ours." Kevin's crunched vehicle was towed to his dealer, but the insurance company declared it a total loss. He went to Don K Subaru to order a replacement car to match his first Ascent, same features, different color. "All the people at Don K did such a tremendous job from my salesman A.J., to the body shop staff, and the owner, Don," Kevin said. "I feel indebted to everyone there for helping me so much. I'll never own anything other than a Subaru."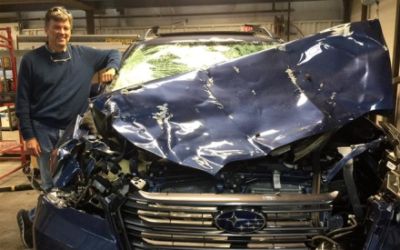 ---
Subaru Loves Pets Program Helps Homeless Pets - Lori H
Honored as the Shelter Partner for the October 2020 Subaru Loves Pets program, the Humane Society of Northwest Montana would like to express its sincere appreciation to Don K Subaru for its love of pets and commitment to community support. As the Humane Society busily adopted homeless cats & dogs during October, Don K Subaru committed a $100 donation for each pet adoption up to $3,100. This Subaru Love Promise provided a second chance at a healthy life for a 12-year-old cat named Andie. Andie who had recently arrived at the Adoption Center inside a gunny sack couldn't fully open her right eye and was being treated with meds. Fortunately, the commitment from Don K Subaru allowed Andie to have eye surgery where her Veterinarian discovered that her eye problem was worse than suspected so her eye was removed. After several weeks of rest & recuperation, healthy Andie was adopted and now lives in a cat loving household. Thank you to Don K Subaru for "ensuring that love is felt not just by our customers, but by all." Andie and all the homeless pets at the Humane Society of Northwest Montana are fur-ever grateful for your support!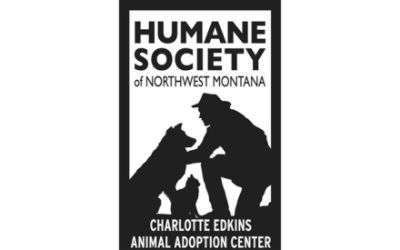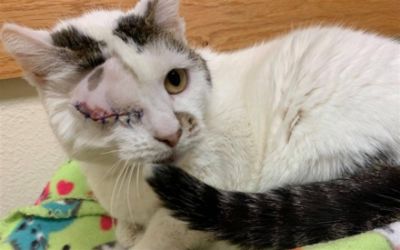 ---
Wrapped in Love - Constance S
When I arrived at Linderman Education Center, the independent high school for youth struggling with a variety of life issues, Principal Jodi Barber greeted me with a grin wide enough to wrap my arms around. An employee at Don K Subaru in Whitefish, Montana, I was gifted the opportunity to distribute the 80 blankets allotted to our dealership as part of the Subaru Love Promise program. We stretched them out, several to the school plus three non-profits that help others in need. Principal Barber said the blankets were greatly appreciated and timely. Just the day before, a young student and his mom were in her office at a loss with the reality of suddenly becoming homeless. On the delivery date, the weather forecast was 20 degrees with 19-mile-an-hour winds and up to 12 inches of snow expected. Blankets were also given to the Samaritan House, A Ray of Hope and Peggy's House, all non-profit facilities offering food, clothing, counseling and for some, a place to spend the night. I could hear tears in his voice as Michael, a temporary resident at A Ray of Hope learned blankets would be delivered. A landscaper by trade, he sustained an injury requiring surgery which he could not afford, and ended up through no fault of his own, homeless. "When you're out there on the streets at night, #1 on your wish list is a blanket," Michael said. "A warm blanket and clean socks, that's what you dream of." All four locations that received Subaru blankets were very, very grateful. Thank you Subaru for caring.
---
Injured Montana raptors helped by Don "K" Subaru - Michele R
The Flathead Valley area of Montana is one of the most beautiful places on Earth and not just because of the scenery. The Flathead is home to an astounding number of species of magnificent raptors and other birds of prey from the fierce but tiny pygmy owl to America's treasure the Bald Eagle and all kinds in between including falcons, kestrels, osprey and an astounding number of hawks that hunt in our fields, nest in our trees and make our area their home. The thing is though, sometimes we might hear them when it is quiet outside, but we rarely actually see these birds, making them unforgettable whenever we do. Thanks to Don "K" Subaru and the amazing folks that work there Montana Wild Wings Recovery Center (https://www.wildwingsrecovery.org) was chosen as the Subaru Loves the Earth hometown charity last month. These folks invited the community into their showroom to learn about, see, listen to and appreciate the beauty and habits of a truly awesome number of owls, hawks, osprey and eagles multiple times during the month. I attended all of these events and every time the showroom was packed with people like me who just wanted to bring their children to experience this amazing opportunity. The birds were noisy! Igor the barn owl made this incredible screaming sound such that we could not hear ourselves think. Everyone loved it and the volunteers said he is just chatty and likes to be the center of attention, so we did not worry about him. The volunteers told us that none of the birds they brought to these events were able to be released even though that is always the goal of the organization. Last year Montana Wild Wings took in 76 sick or injured raptors from 18 different species of bird. They always try to release them after they are healed up, but sadly, many are not able to be released due to injury or sickness. Although sad, those who can't be returned to the wild are lovingly cared for and are the feathered Ambassadors we got to meet at Don "K" Subaru. I think my favorite part of these events was learning about these birds, how they live, what we can do to help them thrive and how we can make their environment a healthier, less dangerous place. I learned about the dangers of lead in bullets and shotgun shells. I learned that throwing even something like an apple core out of the car window causes many of the traumatic injuries to owls, falcons and others of these wonderful birds because these items are attractive to mice and other rodents which is what the birds eat. An owl is not above snatching up a squirrel eating an apple by the side of the road at night. When a car comes along the owl's instinct is to fly toward the threat to scare off the intruder, and well, cars are not intimidated. That is how most of the bad injuries happen. I won't be tossing out any more edibles and neither will my grandchildren. Well, just wanted to tell you that these folks at Don "K" Subaru are lovely, caring and involved in our community. They represent you well and we appreciate all they do here to make in our corner of the world better. I understand they will donate to Montana Wild Wings at the end of the month to help build a new flight barn so even more injured birds can get healthy and back home here in the Flathead. Thanks for being a brand we can really get behind. Cory Frasier Outback owner from Eureka, MT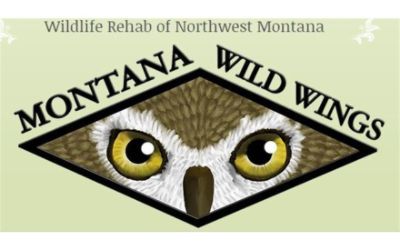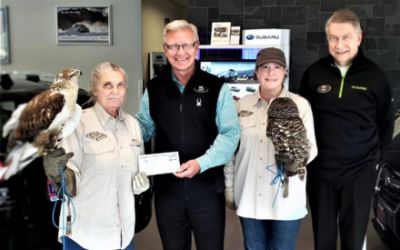 ---
Farm Hands - Nourish the Flathead - Gretchen B
Don K Subaru chose Farm Hands - Nourish the Flathead as their Hometown Charity during their "Share the Love" Event. We work to connect our community to local, healthy food through Access, Education and Production. Don K chose to support our efforts with the Columbia Falls BackPack Program; providing 200-weekend food bags a week to Columbia Falls most vulnerable children. We were so honored to receive $12,600 to support these weekly efforts! Don K is truly invested in our community and they continually give back. We want to thank the sales staff for representing our programs to new buyers and Subaru for donating a huge portion of the funds. This will ensure that food insecure children receive healthy food each weekend!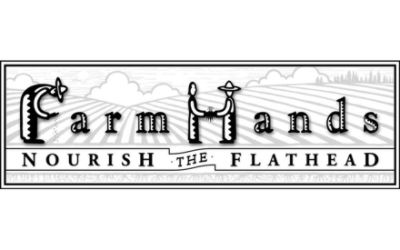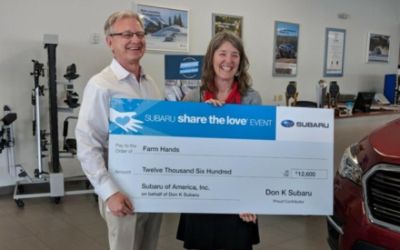 ---